North Infusions is the perfect blend of confections, cannabis, and the love of adventure. Our chocolates and caramels are handcrafted in small batches by artisan chocolatiers in Alaska, with only the highest quality ingredients.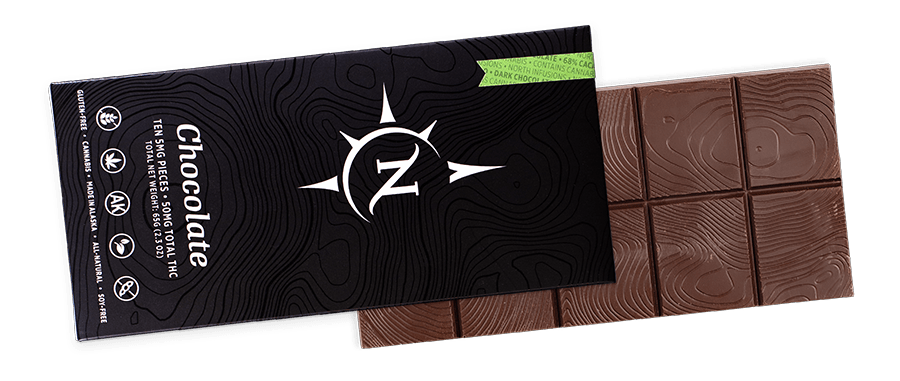 Break into this ten-piece bar with a friend and find your own love of adventure! Each square of this 100mg THC bar chocolate contains 10mg, allowing you to blaze your own trail.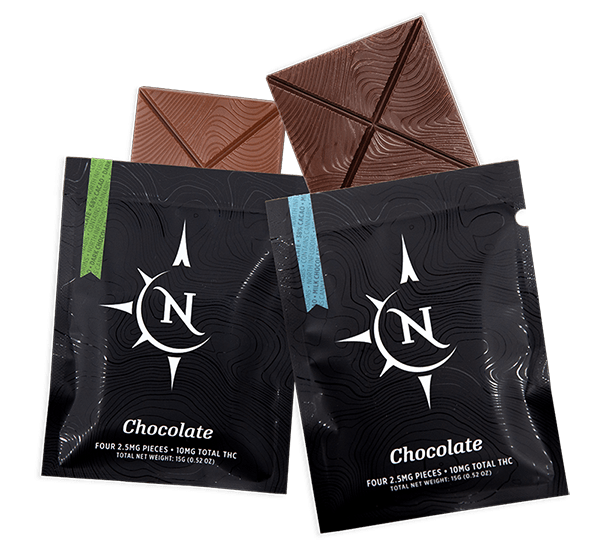 This four-piece chocolate square is a perfect introduction into the world of infused edibles. Each 20mg square contains four delineated triangles with 5mg of THC, great for micro-dosing!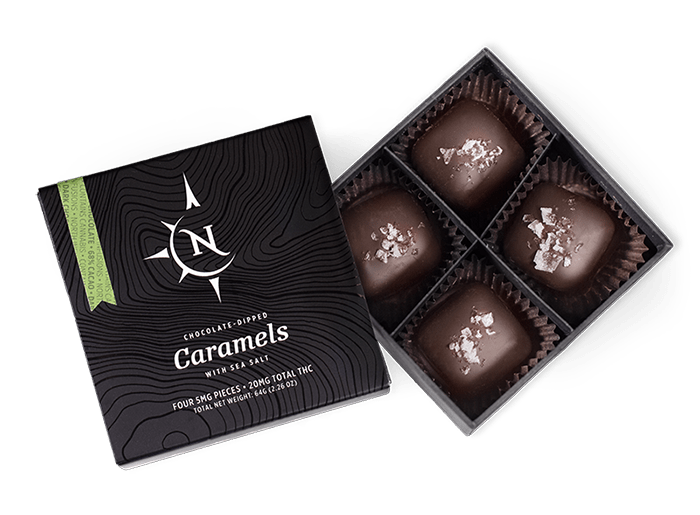 These gourmet caramels are coated in delicious dark chocolate and topped with flaked sea salt—each petite box contains four servings of delectable treats with 10mg of THC.