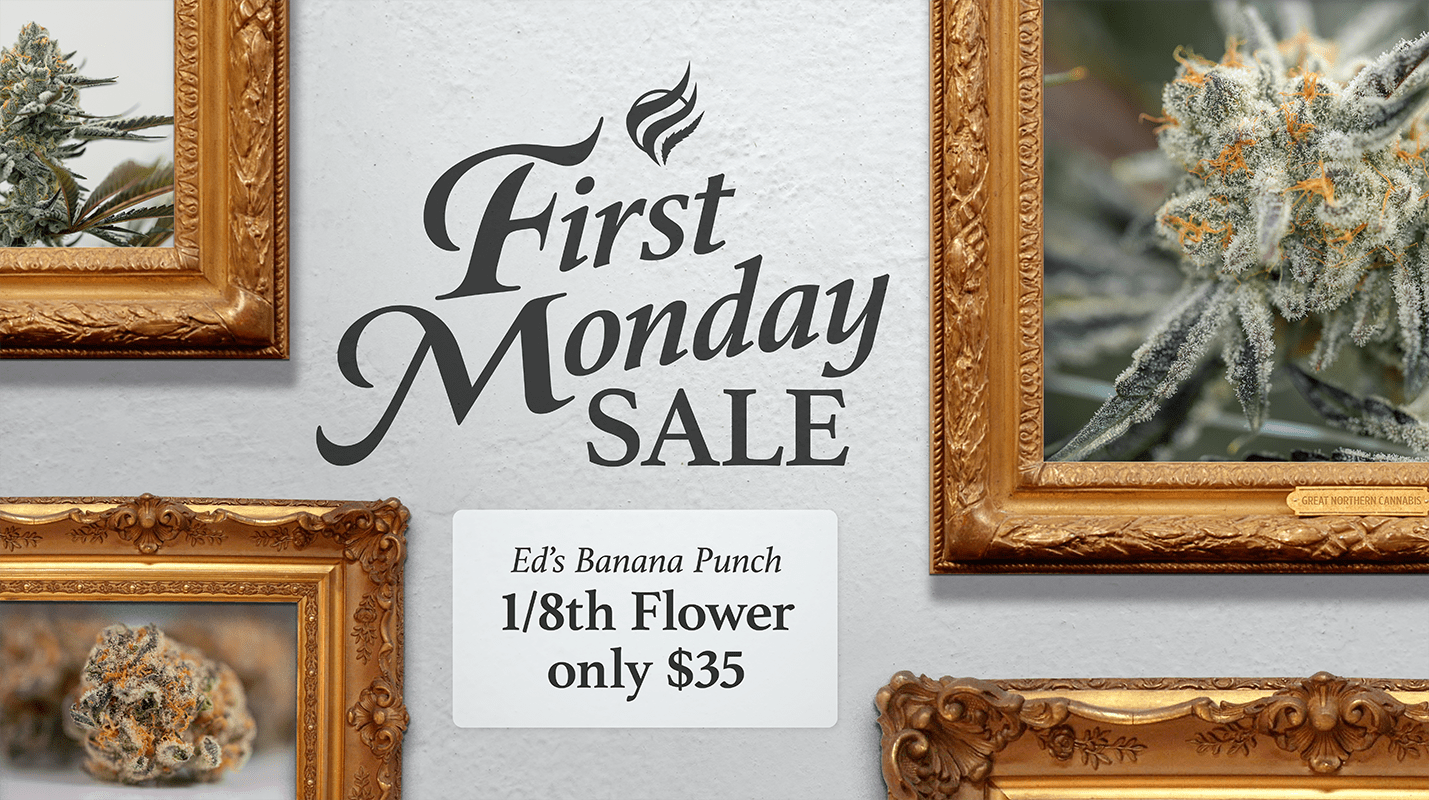 First Monday Sale
March 1st, 2021
Take some time to marvel at the work of art that is Ed's Banana Punch – our featured strain for First Monday! Immerse yourself in the experience and get Ed's Banana Punch 1/8th Flower for ONLY $35 on Monday, March 1st.
Ed's Banana Punch is a mellow Hybrid that kicks off by hitting you with earthy notes, and leaves you feeling happy and relaxed as the effects creep from head to toe. This potent mash-up between Wedding Crasher & Banana Punch is perfect for when you need to add some boom-pow to your day!
While supplies last at both Great Northern Cannabis locations, March 1st, 2021. Deal applies to prepackaged 1/8th Ed's Banana Punch flower only. Cannot be combined with any other offers, sales, or promotions.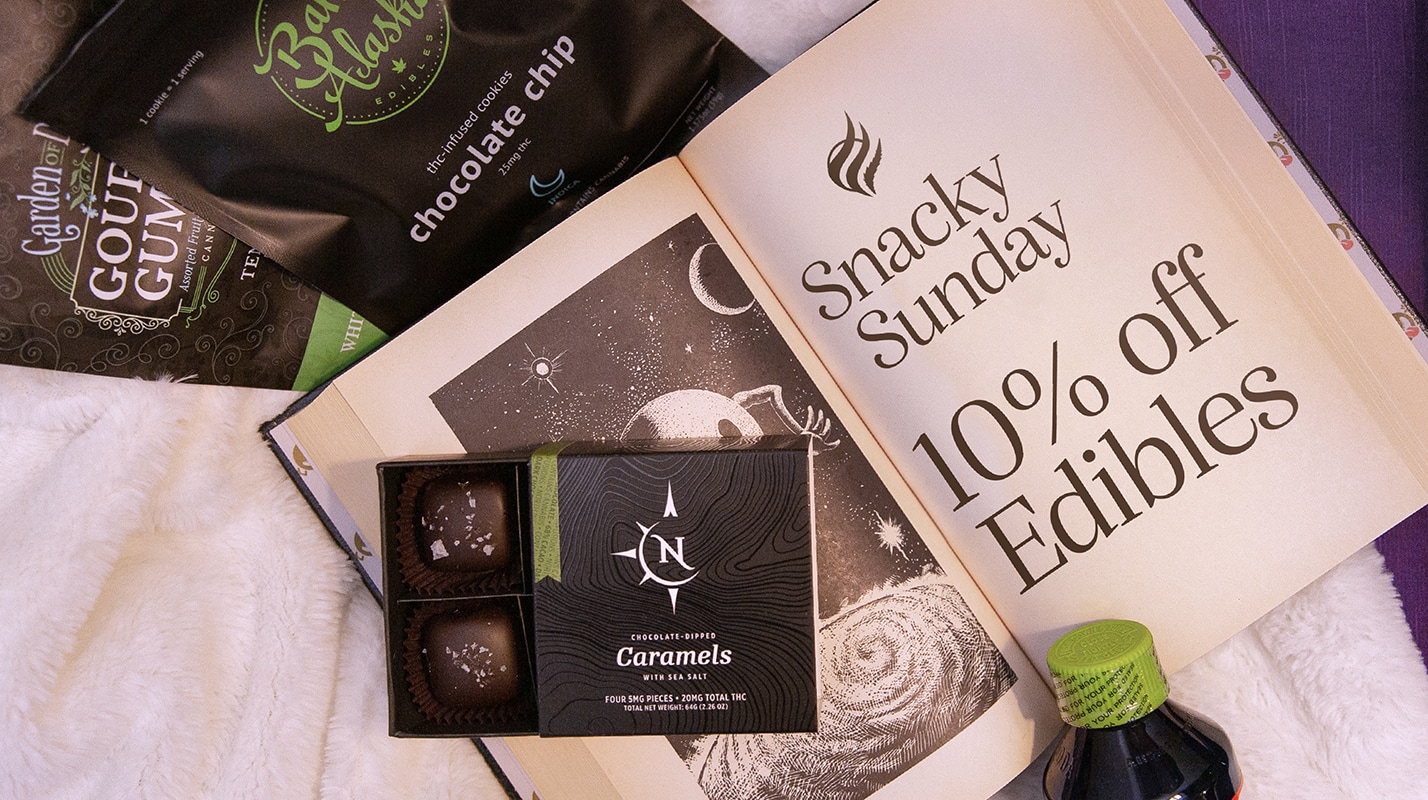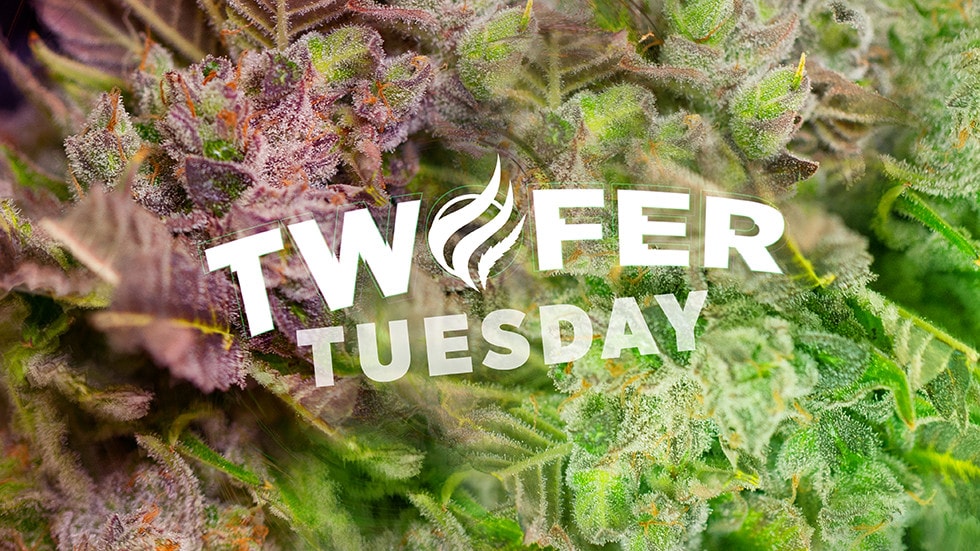 Twofer Tuesday
Get Two 1.0 grams of Flower for only $20 this Twofer Tuesday, select strains are marked on menus!
Shatterday Saturday
10% off all Concentrates: Vape Cartridges, Full Extract Cannabis Oil, Shatter, Diamonds, Crumble and more!
Snacky Sunday
10% off all Edibles: Infused Chocolates, Hard Candies, Gummies, Ice Cream, Drinks, and more!
Learn more about our Weekly Deals on Weedmaps! Deals valid at both Great Northern Cannabis Locations; cannot be combined with any other offers, deals, or promotions.